Marketing
·
Stockholm
·
Hybrid Remote
Vill du ha praktik som marknadsförare?✨
Gillar att du att ta ansvar och få bygga upp ett varumärke? Ta vara då på möjligheten!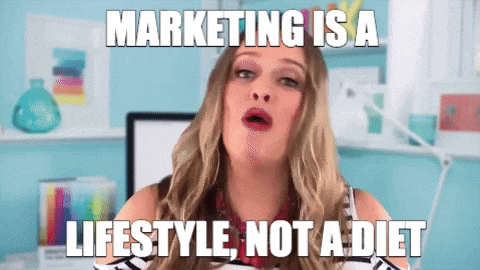 Vi söker nu en praktikant som är studerande i kommunikation eller marknadsföring på universitetet eller högskola. Praktikperioden skall gärna vara runt 8 veckor på deltid eller heltid. Din praktik ska ingå som en del av din utbildning då praktiken är obetald, dock har vi bra förmåner som man kan få ta del av. Som digital marknadsförare hos Wrknest kommer du att jobba nära ledningsgruppen med att ta marknadsföringen till nästa nivå.

Detta kommer du jobba med:

Sociala medier
Skapa content i form av text, bild och video
Digital analys och optimering
Nyhetsbrev och marketing automation
Utforma strategier
Email Marketing
Telemarketing
Content writing
Design
SEO
Adwords
Events (i den mån det går)
Vad vi erbjuder:
Du får vara med och bygga något från grunden
Du får forma dina egna arbetssätt
Arbeta med andra som vågar lita på dig! Finns inga dumma ideér, sky is the limit.
Du får möjlighet att utveckla dina praktiska kunskaper inom marknadsföring
Erfarenhet inom den bredd av områden bara en start-up kan ge, och presentera ett starkt case på ditt CV
Då det är mycket eget arbete så söker vi en person som är lösningsorienterad, självgående och orädd! Vi finns här för att stötta men ser gärna att du är kreativ och tar egna beslut för att ta marknadsföringen till nya höjder. Fungerar vårt samarbete bra finns goda möjligheter till deltidsarbete eller anställning efter avslutade studier!
Vad vi ber om:

Du studerar vid en högskola/universitet med inriktning kommunikation/marknadsföring
Tillgänglig i minst 8 veckor deltid eller heltid
Praktiken ska ingå som en del av din utbildning, då den är oavlönad från början
Avdelning

Marketing

Role

Digital marketing

Locations

Stockholm

Remote status

Hybrid Remote
Why teamup with Wrknest?
Potential

Vi tror att personer med rätt potential kan lära sig mycket. Därav tittar vi inte primärt på vad ni historiskt har gjort utan vad ni kan lära er framåt.

Onboarding

Vi tar ansvar för att tillsammans med arbetsgivare att ge dig en gedigen onboarding. Något som vi vet ökar ditt engagemang och som kommer göra dig mer bekväm i rollen. Detta kommer göra att du utvecklas snabbare på arbetsplatsen och att din karriär tar fart.

Upskilling

Vi tror på att individer behöver konstant utvecklas och att man kommer in i det eviga lärandet. Därför erbjuder vi skräddarsydda utvecklingsprogram för alla våra konsulter.
Marketing
·
Stockholm
·
Hybrid Remote
Vill du ha praktik som marknadsförare?✨
Gillar att du att ta ansvar och få bygga upp ett varumärke? Ta vara då på möjligheten!
Loading application form